Our approach tends to return to a peasant agriculture with an appreciation of each terroir, of each parcel, a return to good farming sense. To this end, since 2010, we have gradually converted the entire estate to organic farming until we had the entire estate certified or in conversion in 2014. We are pushing the organic approach a little further by working according to the lunar calendar both in the vineyard and in the cellar. We also try to reduce our impact on the soil and the environment as much as possible by using plant teas or decoctions with our treatment mixes. We adapt the way we cultivate the plots (grassing, tilling, mowing) according to their soil conditions and the year's climatic conditions in order to give our final wine the best of each vintage. The estate is fully certified organic since 2018. All the reds are certified biodynamic and the whites will be certified in 2022.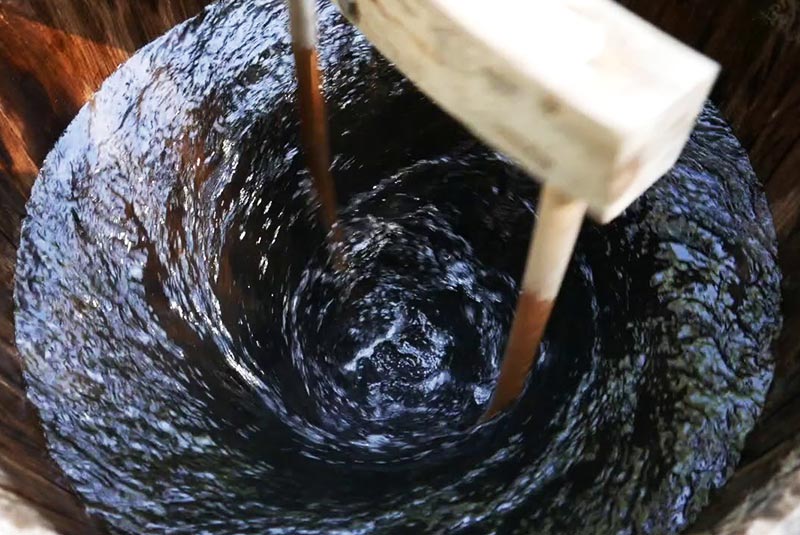 "In natural wines, the terroirs express themselves and the best terroirs stand out."

Among the "organic" practices, biodynamics stands out by taking into account astral influences and the rhythm of nature, as well as by the use of homeopathic-type plant preparations aimed at rebalancing and revitalising the plant rather than curing it in case of illness.
Proposed in 1924 by Rudolph Steiner to respond to the concerns of farmers who already saw their land in danger, biodynamics is a method of cultivation that goes much further than excluding the use of synthetic chemicals. It can be summed up in the following three points:
Enhancing the value of the soil and the plant
The application of preparations at specific times
Soil cultivation by ploughing and clawing
The vineyard, like any other agricultural estate, is considered a living organism. The cultivated soil is not a simple support for the vine but a living environment, a source of energy for the plant as well as its aerial environment.
Thus the vine, a median organism, creates and nourishes its terroir in this inhabited and living environment that surrounds the root. The exchanges between the biology of the soil, its root and leaf systems allow the expression of the terroir in the grapes.
The flavours of the latter are sublimated.