The vinification is done in the continuity of the work in the vineyard, respecting the raw material as much as possible (lift belt, pneumatic press, peristaltic pump).
The only one we tolerate is SO2 in homeopathic doses. To achieve this, we adopt impeccable hygiene in our winery. The fact that we do not use selected yeasts is a risk, but it is also a guarantee of typicity and representativeness of the terroir and the territory. Most of the wines are not filtered. As in the vineyard, we adapt to each wine according to its terroir, its vintage and its destiny.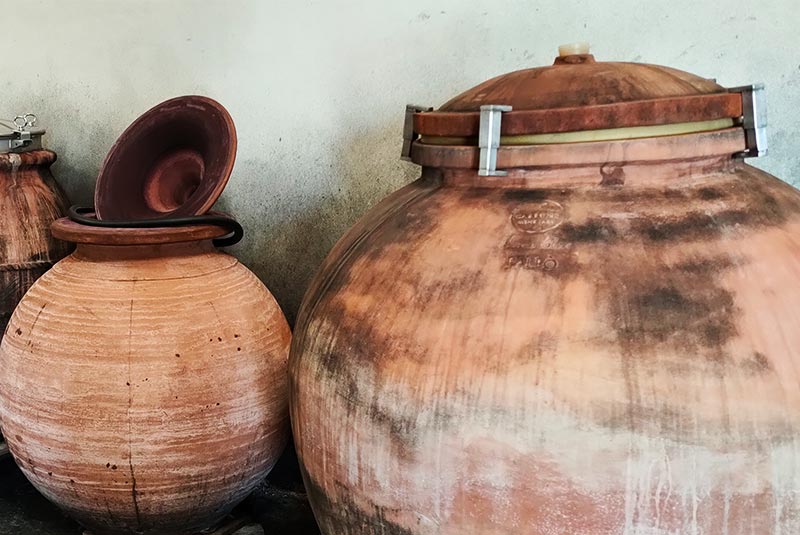 "Oxygen is the worst enemy of wine, but it is also what makes the wine and it is through its influence that it ages."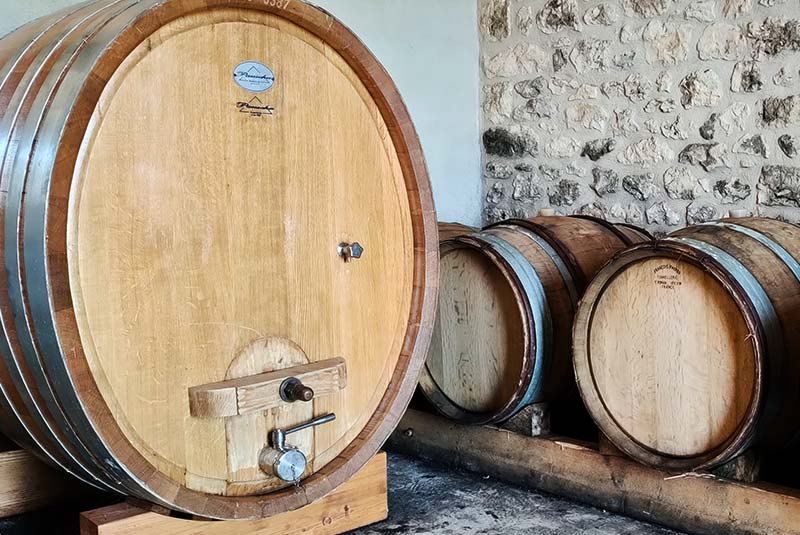 The ageing is thought out according to the type of wine, it can be done in concrete or stainless steel vats or in barrels, amphoras or tuns. We do not use new barrels so as not to disguise our wines and to let all the work done upstream express itself. For us, the interest of maturing lies in the gentle and natural micro-oxygenation of the wine. This is why we only use old and large wooden containers and more and more terracotta.
Nous aimons assembler des vins élevés dans différents types de contenants. Il n'est pas rare de retrouver dans la même bouteille des vins élevés en cuves, en amphores et en bois.