The vinification is done in the continuity of the work in the vineyard, respecting the raw material as much as possible (lift belt, pneumatic press, peristaltic pump).
The only one we tolerate is SO2 in homeopathic doses. To achieve this, we adopt impeccable hygiene in our winery. The fact that we do not use selected yeasts is a risk, but it is also a guarantee of typicity and representativeness of the terroir and the territory. Most of the wines are not filtered. As in the vineyard, we adapt to each wine according to its terroir, its vintage and its destiny.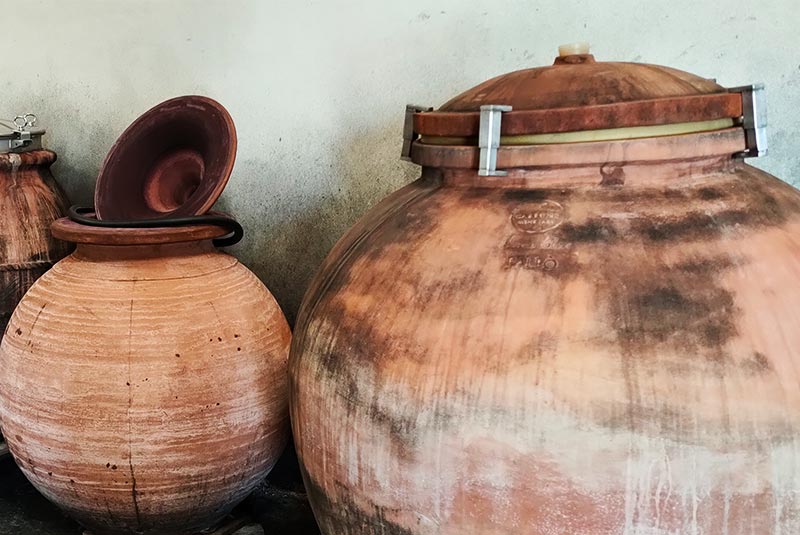 "Oxygen is the worst enemy of wine, but it is also what makes the wine and it is through its influence that it ages."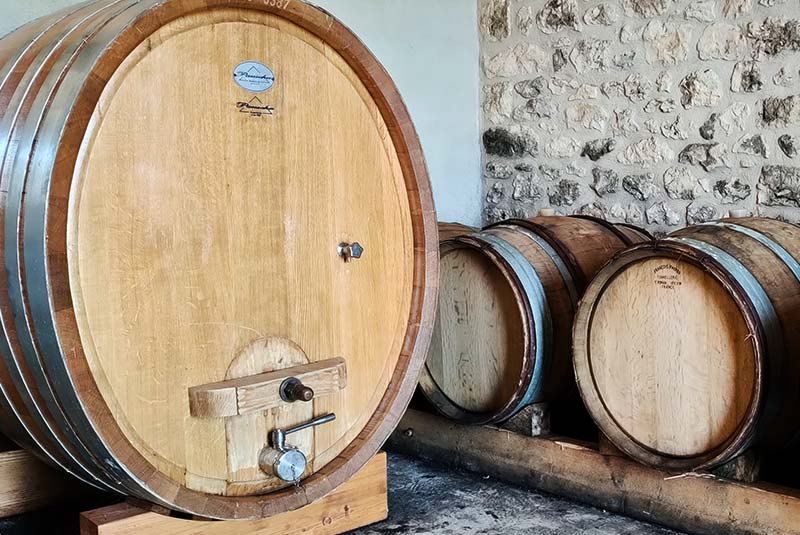 L'élevage est réfléchi en fonction du type de vin, il peut être fait dans des cuves béton, inox ou bien en fûts, amphores, foudres. Afin de laisser le travail réalisé en amont s'exprimer et ne pas maquiller nos vins, nous n'utilisons pas de barriques neuves. Pour nous, l'intérêt de l'élevage repose dans la micro-oxygénation douce et naturelle du vin. C'est pourquoi nous n'utilisons que de vieux et grands contenants en bois et de plus en plus de terres cuites.
Nous aimons assembler des vins élevés dans différents types de contenants. Il n'est pas rare de retrouver dans la même bouteille des vins élevés en cuves, en amphores et en bois.