We are located in Pomport in the Dordogne (24) in the middle of the Monbazillac appellation area, among the highest plateaus of the appellation (175m). Located south of Bergerac, just 50 kilometres east of Saint-Emilion. The estate covers 45 hectares divided into 3 blocks.
Pomport , around the domain, an island of 30 hectares, kingdom of the whites. we elaborate there our sparkling wines, dry, sweet and liquorous whites, they are terroirs of calcareous clays formed by alternating layers of lacustrine limestone and molasses characteristic of the vineyard, the average density of plantation is of 5 000 feet by hectare and an average age of 50 years. We grow all the grape varieties authorised in the appellation plus a few other surprises: Sémillon, Muscadelle, Sauvignon blanc and gris, Chenin, Ondenc and Ugni blanc, as well as Chardonnay.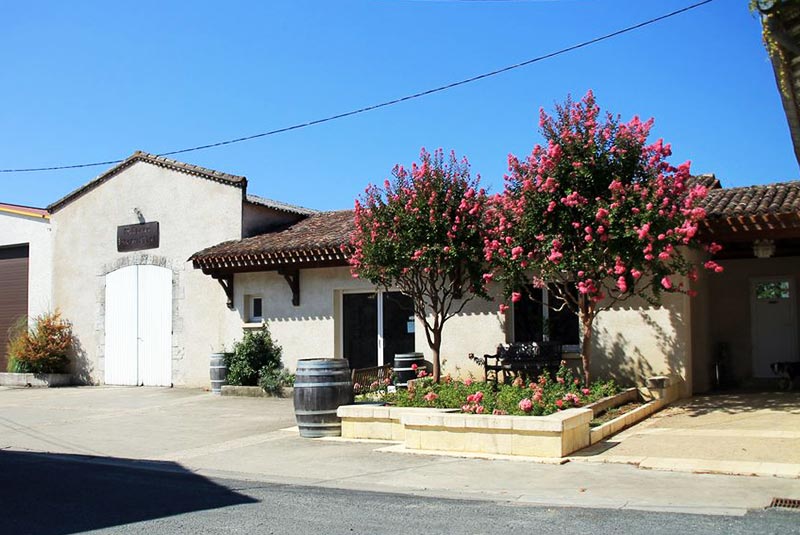 "At the bottom of the wine lies a soul."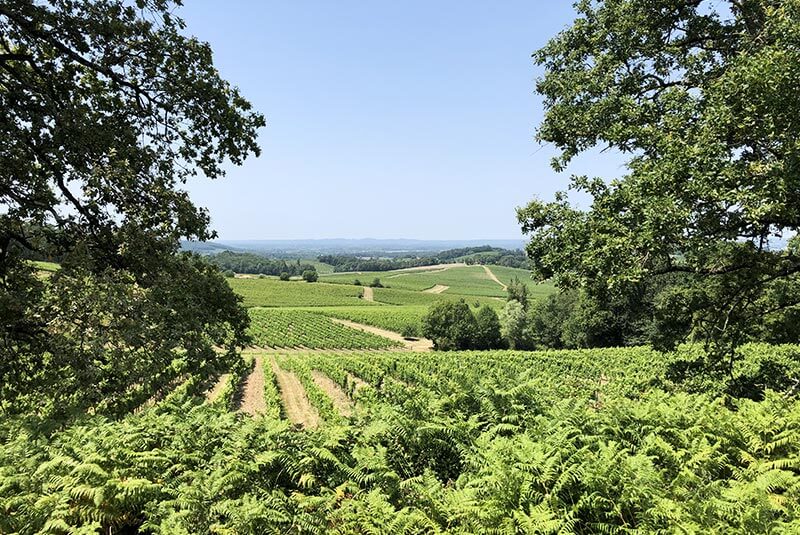 On the communes of Mescoules and Pomport, 10 hectares planted with red The vineyards have good exposure (east-west) on shallow clay soils with a tendency to limestone. The average planting density is 5,000 vines per hectare. The average age of the vines is about 30 years. The grape varieties are divided between Cabernet Sauvignon, Merlot, Cabernet Franc and Malbec for the most classic of the region. We have also worked on the endemic grape varieties of the region and have planted Merille (also known as Perigord) which is one of the only indigenous grape varieties of the Dordogne. We also have Fers Servadous or Braucol which are found throughout the South West.  More recently we have planted more fun varieties for the region with Pinots Noirs, Trousseau and Poulsard more related to personal tastes for light and fresh wines. "Wine is the mirror of man."

5 hectares in Pécharmant located in the commune of Lembras north of Bergerac. We have a second wine storehouse placed in the middle of the vines which allows us to process the harvest very quickly. The exposure is due south on a gentle slope, the terroir is a real mosaic with stony parts of rolled sandstone, flint, other sandy clay parts, all on a base of white clay and "tran" (ferruginous clay characteristic of the terroirs of Pécharmant). The density of plantation is 5,500 vines/hectare for an average age of the vineyard of 25 years. The grape varieties are Merlot, Cabernet Sauvignon, Cabernet Franc and Malbec, which are the only four grape varieties authorised in the appellation.