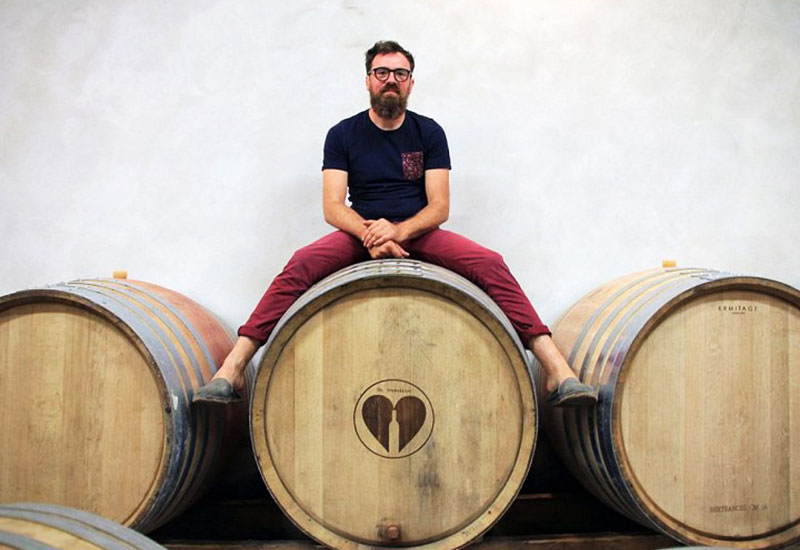 Back in 2010 in Pomport after studies in the four corners of France (Languedoc, Burgundy...) and vinification abroad (mainly Canada), Vincent Alexis is writing a new page in the history of the family estate. His wines are made in a style that resembles his own, with macerated whites and various containers, amphorae and eggs. Certified organic, he highlights the terroirs and grape varieties as well as various styles of vinification by building a more modern approach. 
My father, Gérard ALEXIS in the administrative co-management and in the work around the buildings.
After an apprenticeship at Barouillet and the experience of creating his own estate, Romuald joined our ranks without ever really having left them. Together, in the cellar or in the vineyard, we think about the evolution of the domain in biodynamic viticulture as friendly and passionate winegrowers.
Estelle, who has been working at the estate since 2015, is a versatile and smiling employee who will also welcome you to taste our range.
Guillaume, Serge and Nico work with us in the vineyard.
You may also come across Suzanne, with her English accent, or seasonal workers with broad smiles who go barefoot.
As my late grandfather, the Barouillet watchman, would say : "Good kiss and walk softly!"